Spring / Summer Collection '22
Horizon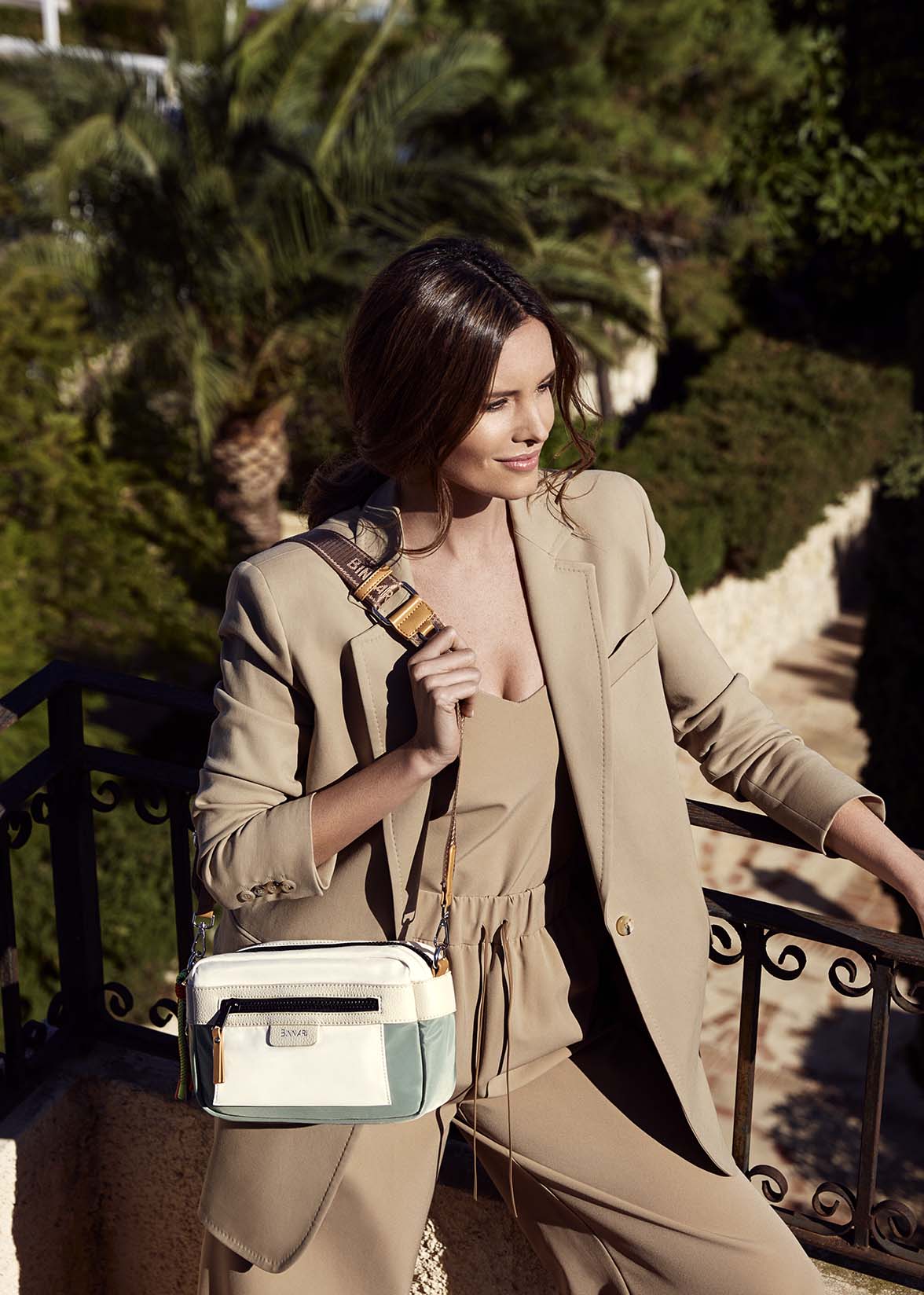 One of our strongest bets for this Spring-Summer 2022 is, without a doubt, the Begonia crossbody bag: ideal size to carry your essentials with a combination of different shades ideal for your most casual looks.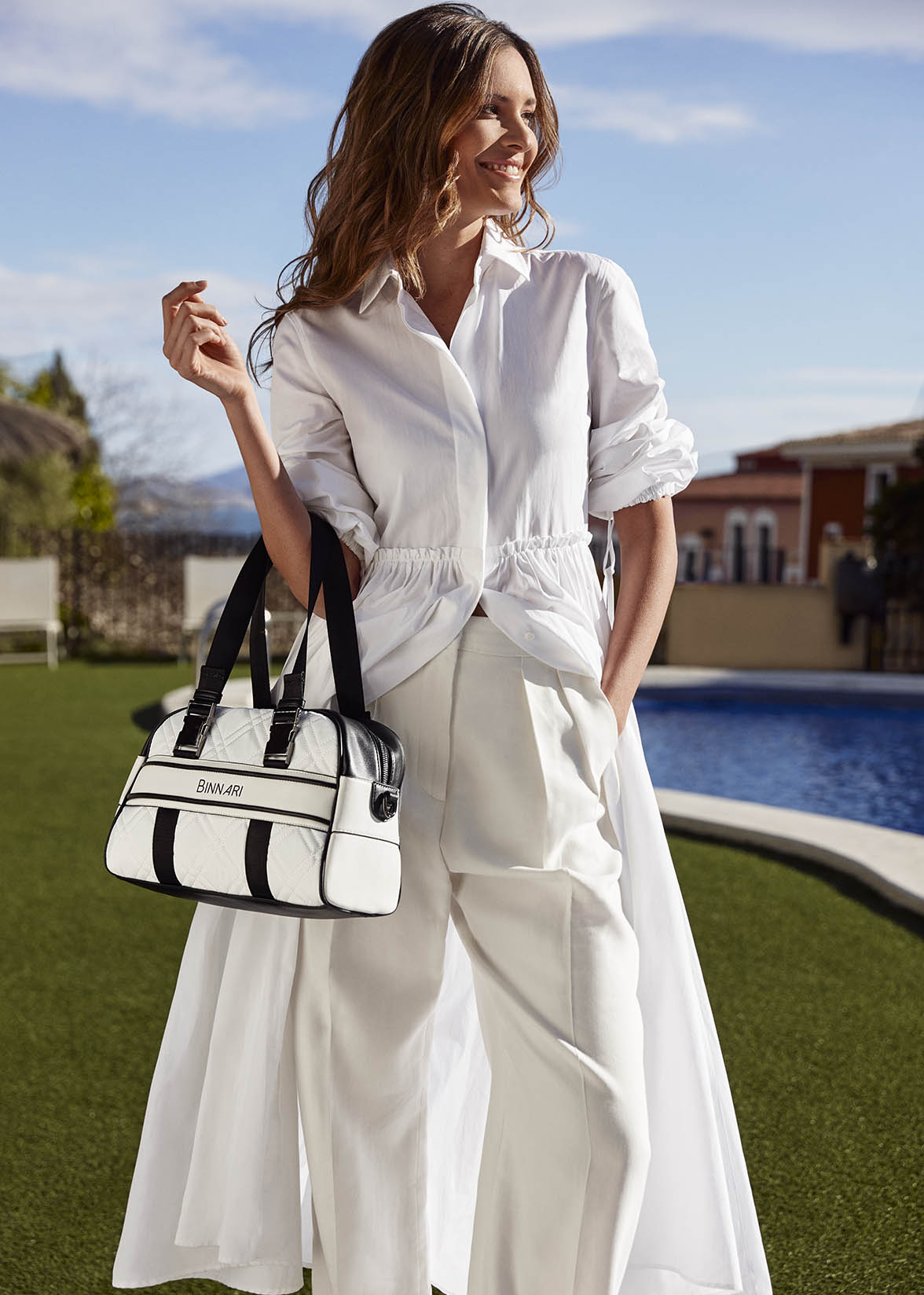 Handbag or crossbody bag? Give your look a cool touch with the Lis two-handle bowling bag and use any of its two positions. The combination of nylon with the leather effect of its details results in a very trendy bag.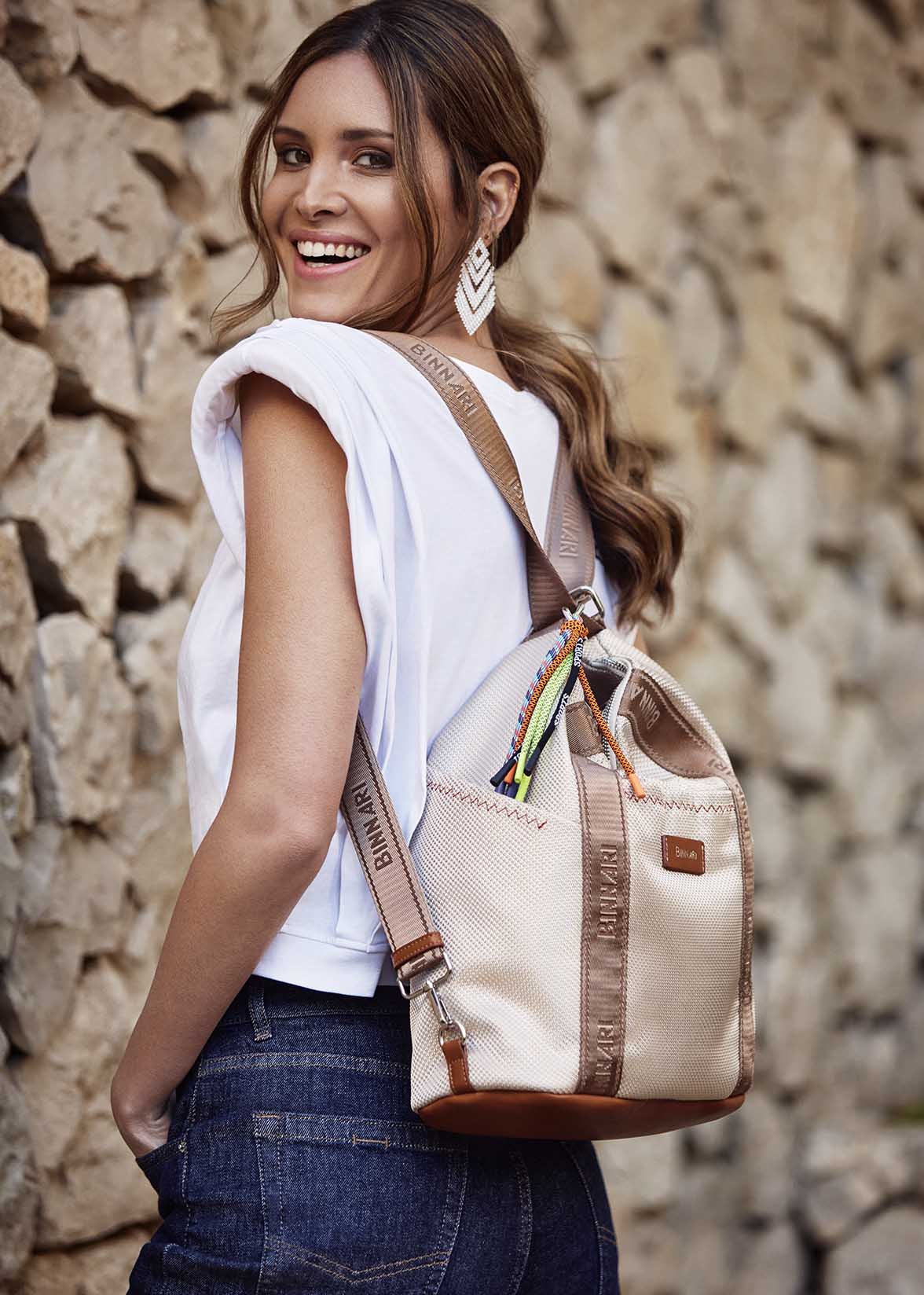 The Amaranta bag/backpack follows the design of previous collections in which, without a doubt, it has been one of our star products. In addition, it has 3 different positions! You can carry it as a shoulder bag, as a backpack or as a crossbody bag.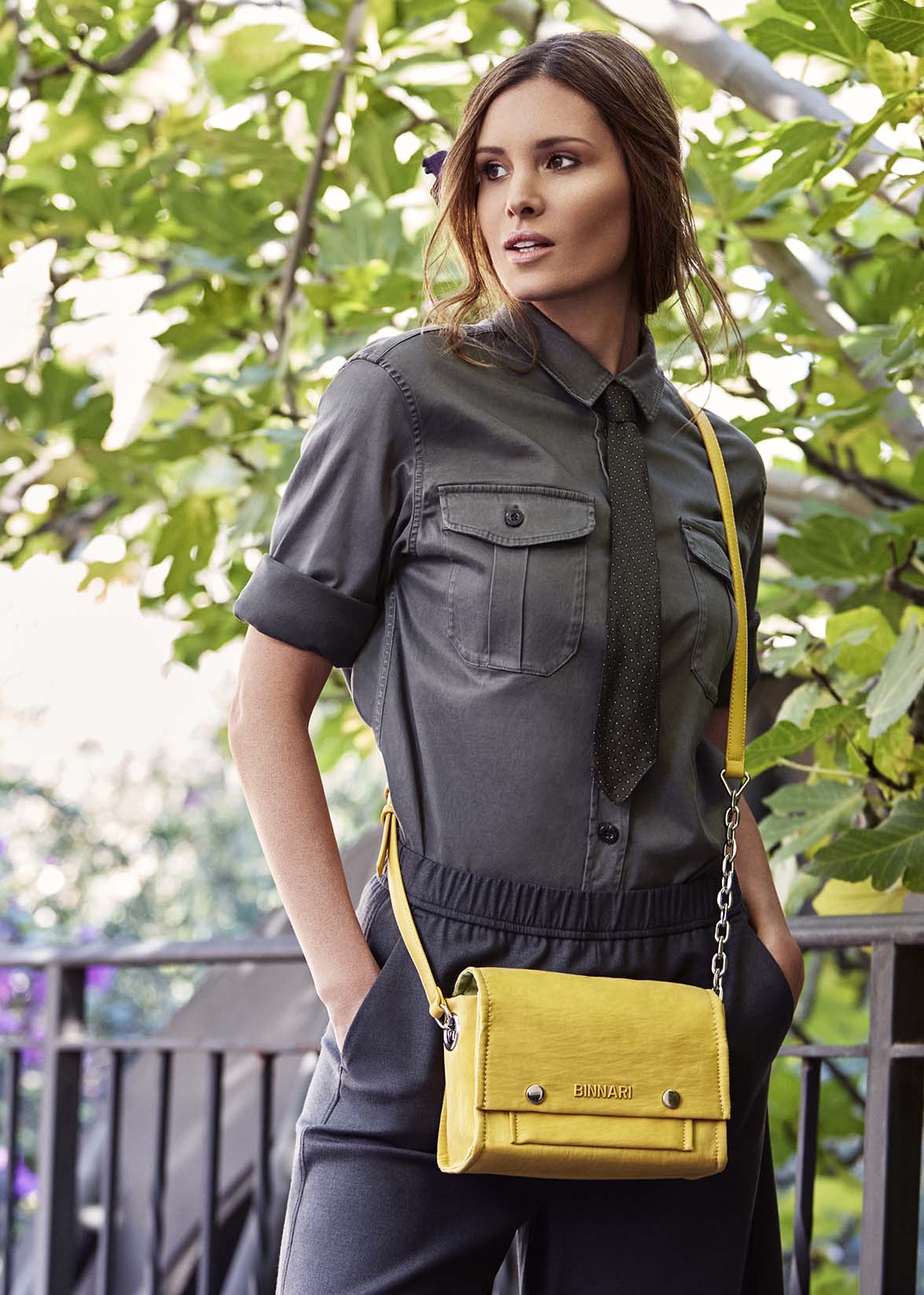 The Gardenia shoulder bag is a piece capable of changing the style of our outfit, it will also become our infallible companion to carry our accessories with us.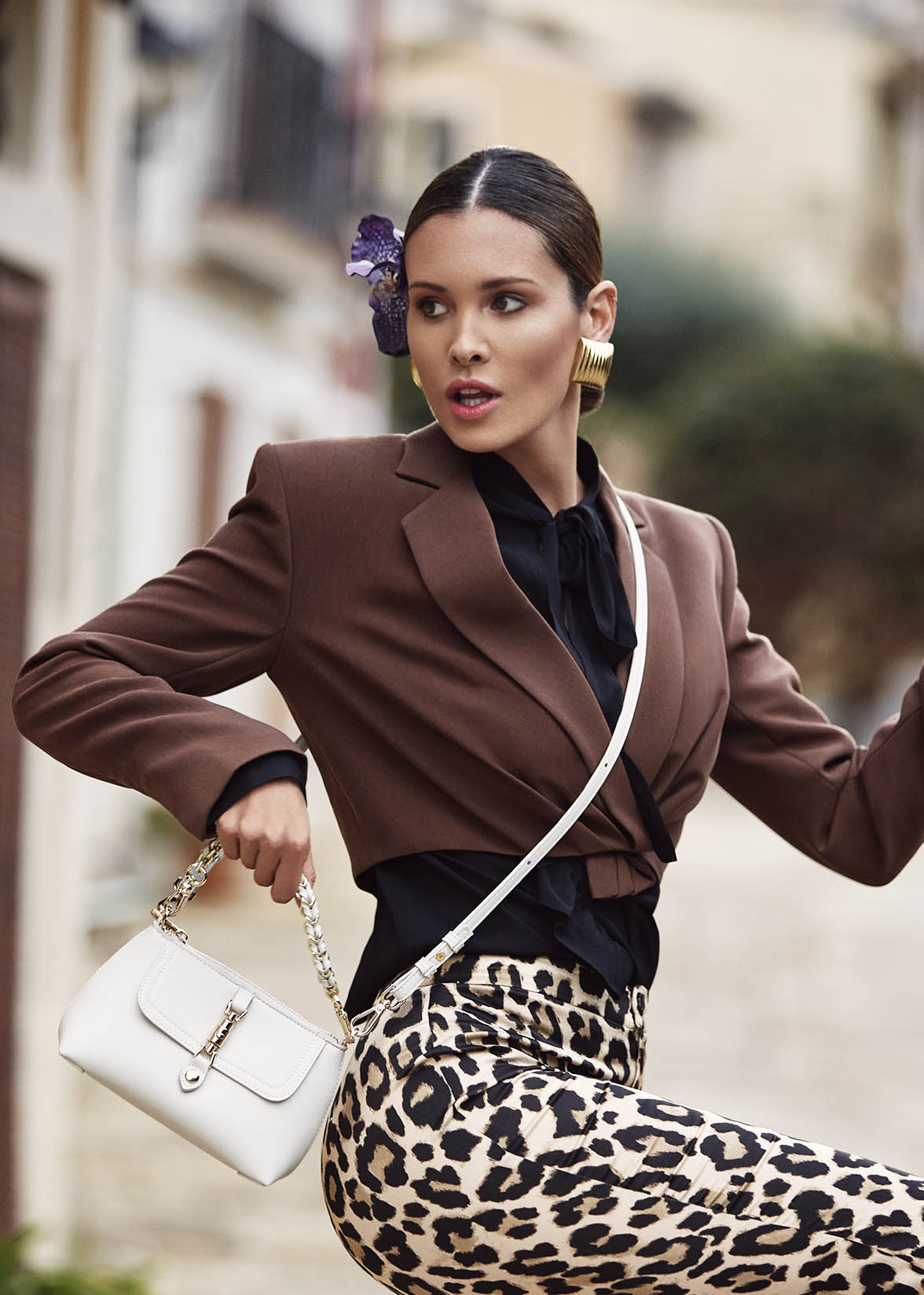 Elegance is what makes our Nardo shoulder bag special. Including its two positions: you can carry it by hand with the short handle or as a shoulder bag with the long handle. Ideal for your weekend outfits!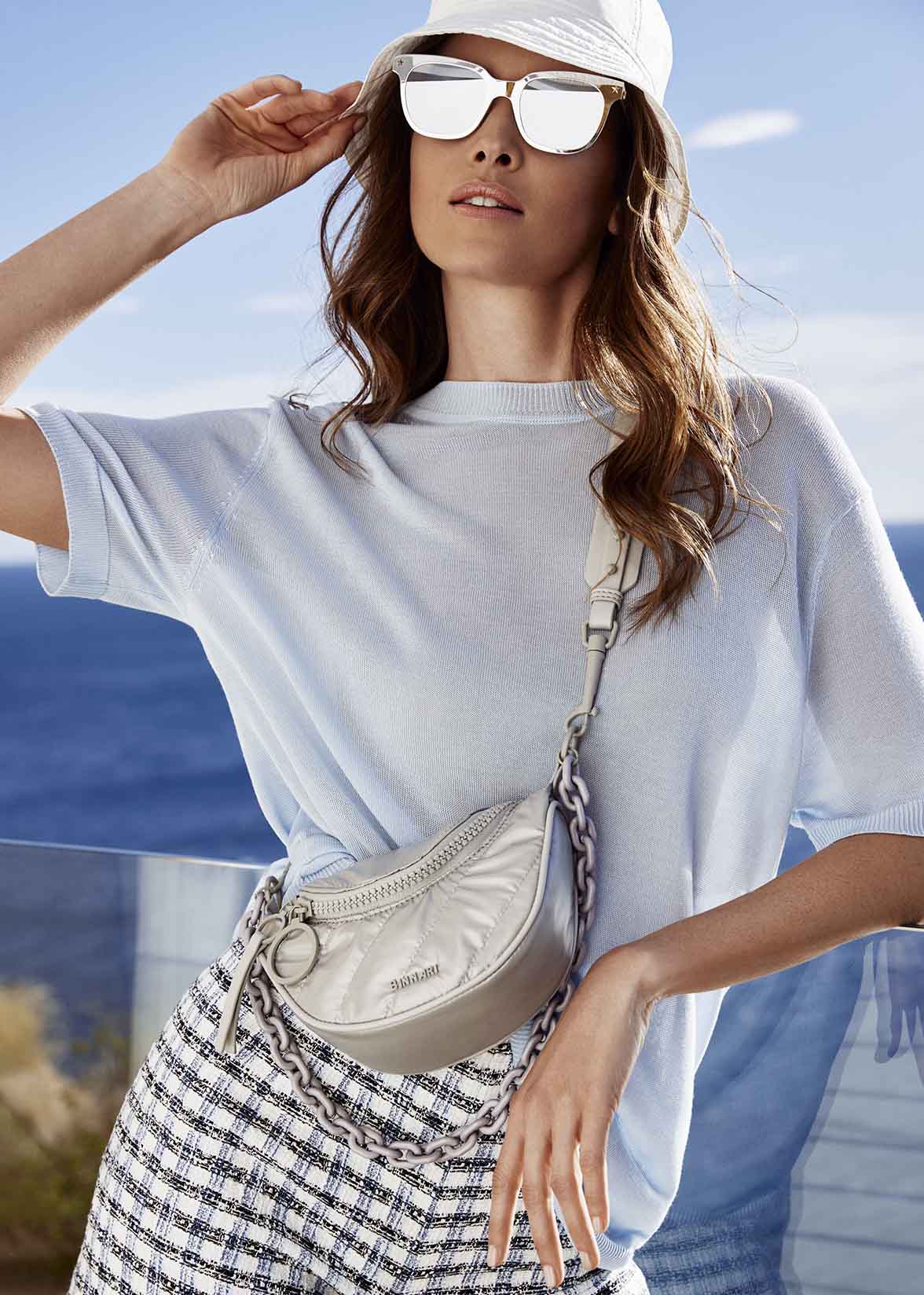 Padded nylon design and 3 different positions thanks to its 3 included handles. The small Melissa crossbody bag is ideal for those who don't need to carry much and are looking for a small accessory in keeping with the trends of the moment.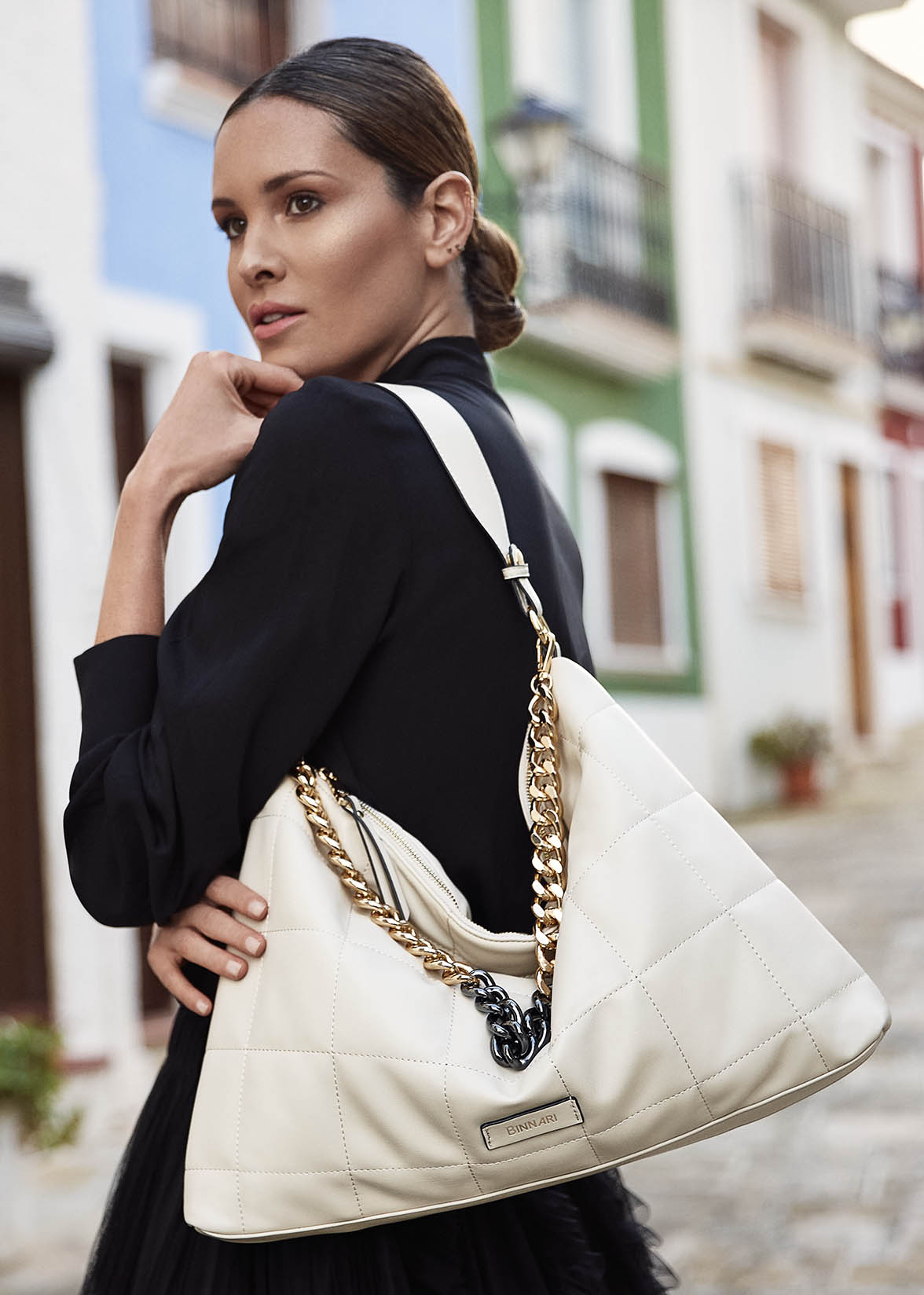 Bags are a great ally in our looks. They accompany us and say a lot about our style. The Tulipán shoulder bag is for those who bet on an elegant and minimalist style. The detail of the chain is trendy and gives it a special touch.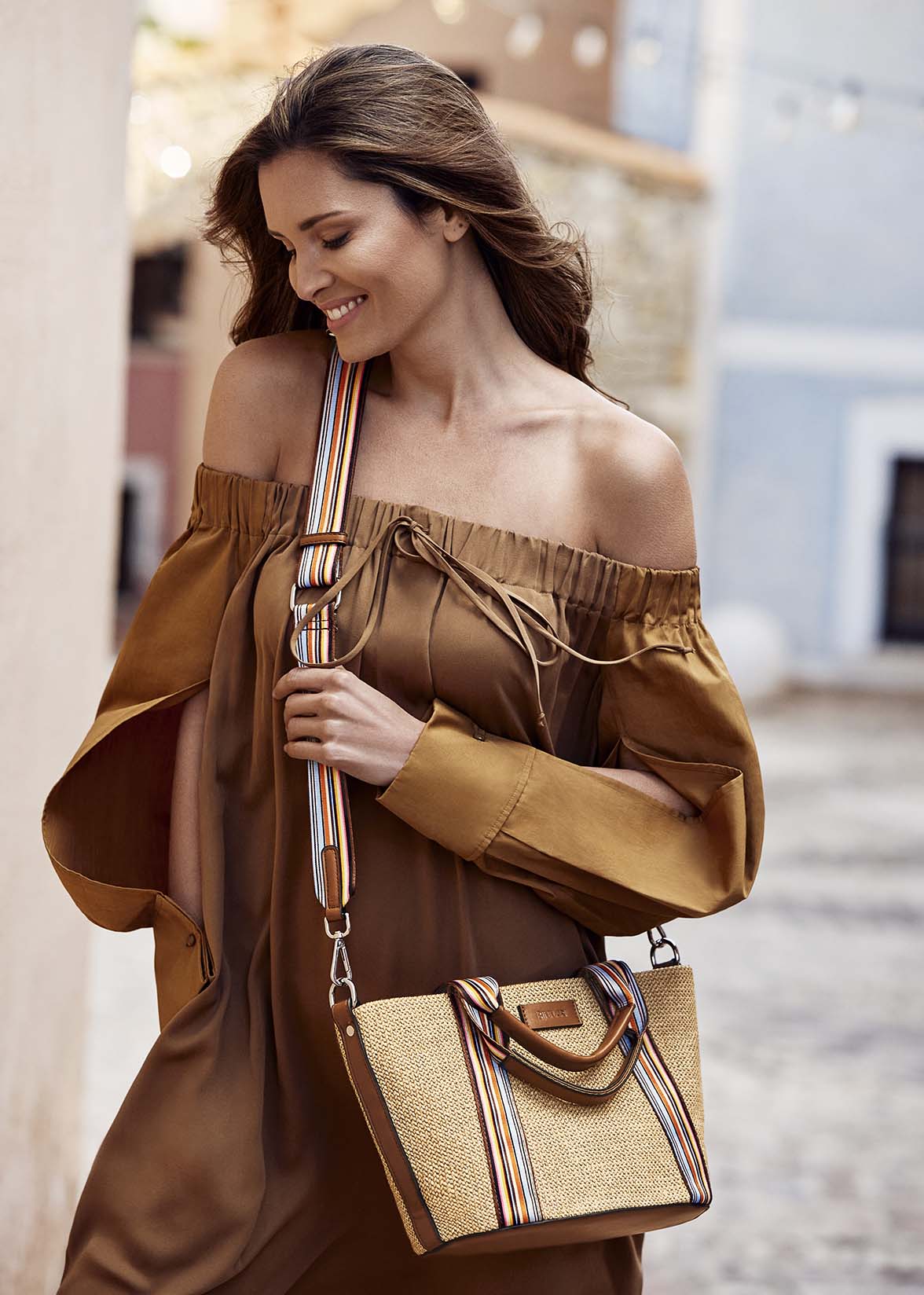 The combination of natural raffia with the leather tones of its details, such as the handles or the tones of the central straps of the body of the bag, and the shoulder strap, make the Amapola handbag a bag with an ideal boho look for your day to day.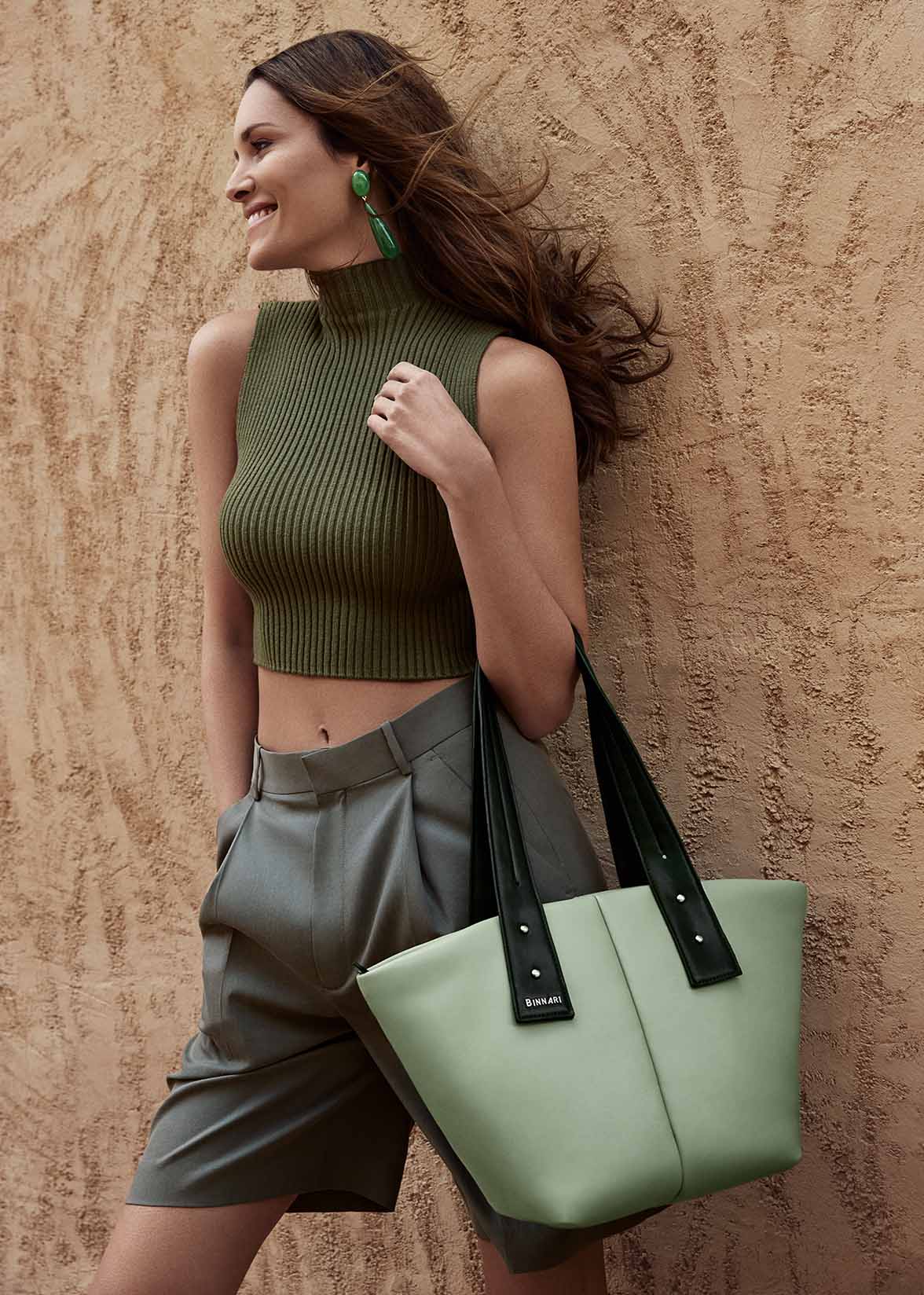 A bag is detail of image, a reflection of taste and a way to emphasize individual style. The tote-style design of our Azucena shopper bag, made in leather effect, offers us an elegant plus to our daily looks.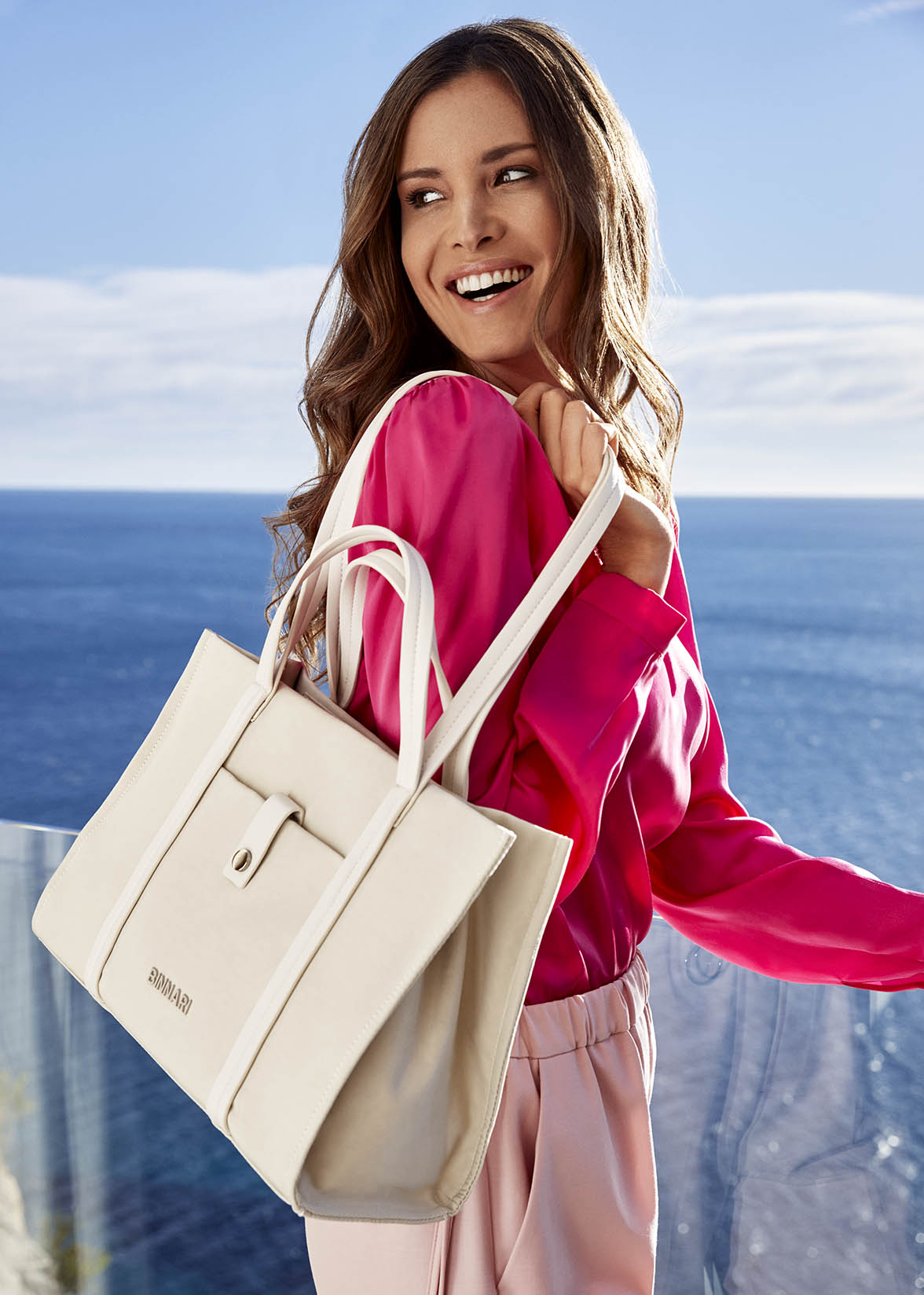 The Gardenia shopper bag has a design with a classic and timeless style. You can find it in yellow, ice, lime, mauve and black, ideal shades for this new Spring Summer 2022 season!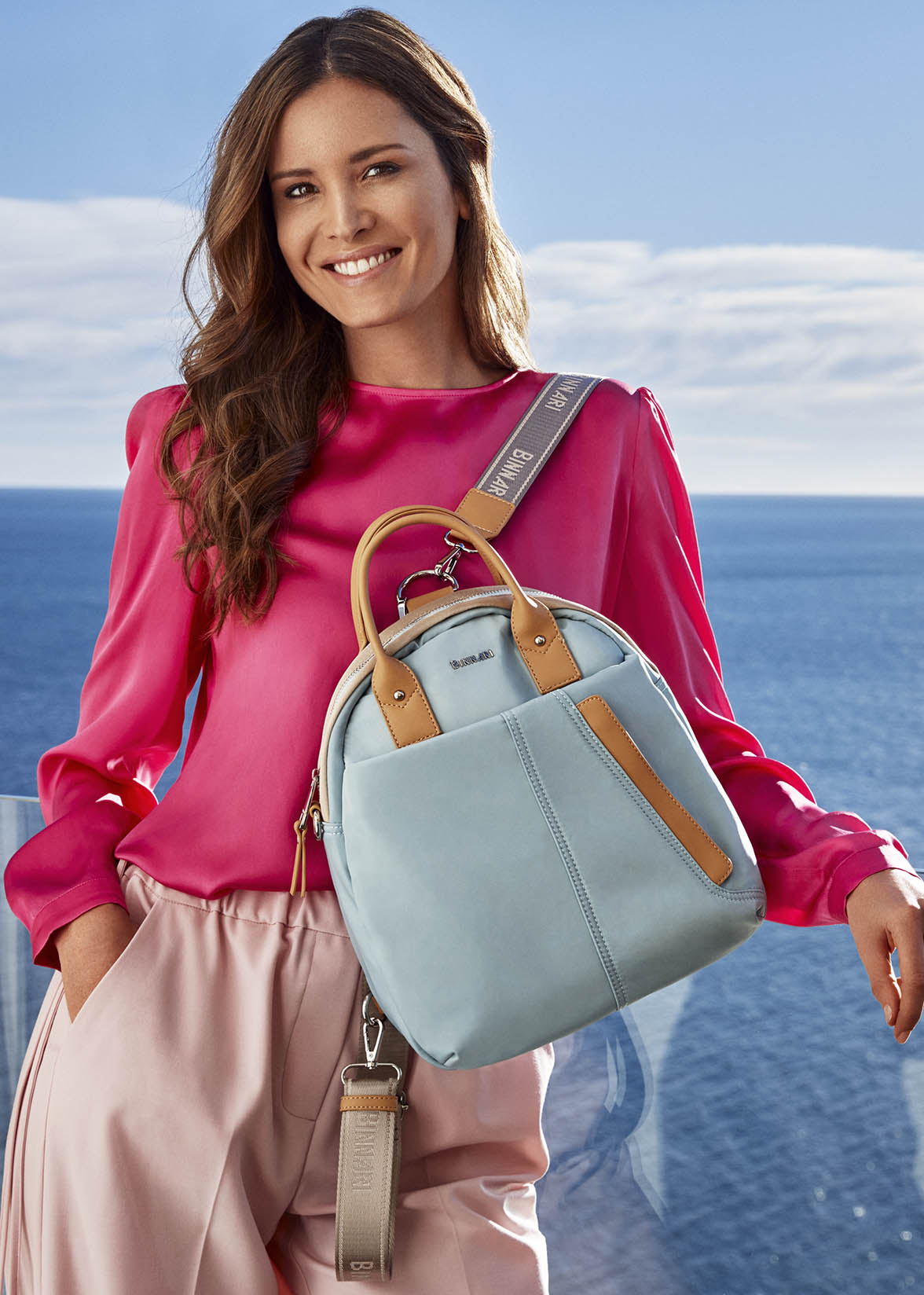 Binnari's best-selling multi-position backpack format is reinvented once again with the Petunia backpack. Plus, it features a variety of pockets for added organization! It will bring a sporty touch to all your looks thanks to its simple and elegant design.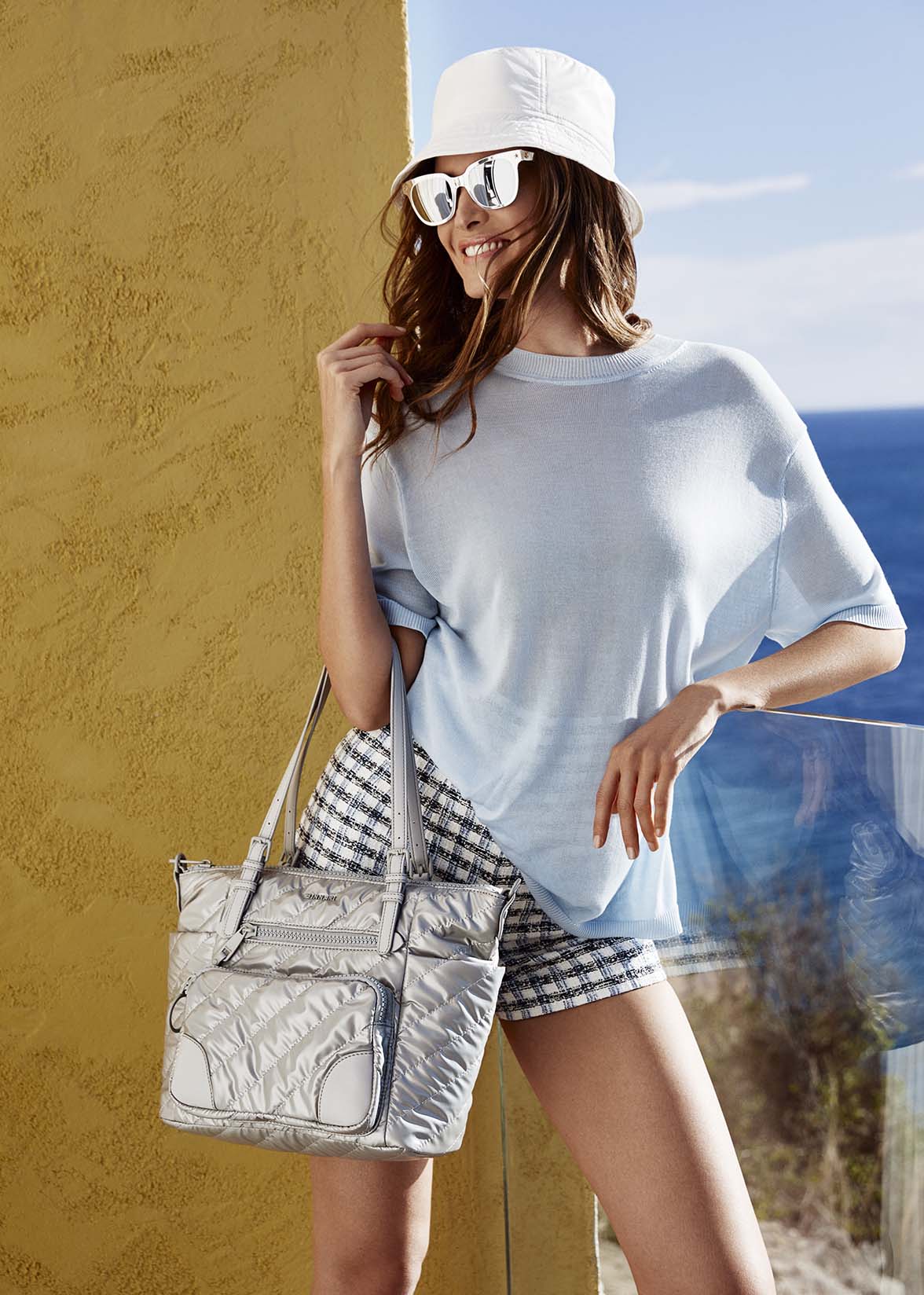 The Melissa shopper bag is perfect to wear with daytime looks, ideal for going to work or shopping. A padded model that will be perfect with a dress, jeans or shirt.