Hang your Binnari bag on your shoulder and eat the world. Shoulder bags with the perfect size to carry everything you need comfortably and with style. You choose: fabric shoulder bags for more casual looks or leather-effect bags to add formality to your daytime looks.
Women's shoulder bags are, along with crossbody bags, the most versatile and comfortable. Also known as shoulder bags, there are many different styles and sizes of shoulder bags. All of them have in common that they have a medium-sized handle that allows them to be carried over the shoulder. Some also incorporate small handles to carry them by hand or on the elbow and others add a longer handle to carry them across the body.
In general, these are medium-sized bags, although there are also small ones. Larger shoulder bags fall into the category of shopper bags.
Shoulder bags: how and when to wear them
Shoulder bags are the perfect bags to accompany your day outfits. Both because of their size and their design, they are ideal accessories to go to work, run errands, go to eat with friends or do some shopping.
At Binnari you can buy more or less formal women's shoulder bags, which adapt to all kinds of occasions and circumstances.
Nylon shoulder bags are very fashionable and are more suitable for casual looks. One of its advantages is that you find them in infinite colors. Imitation suede shoulder bags always dress a little more and are great wardrobe essentials as they combine with almost any day outfit. You will find them in different ranges of brown, black, blue, or even red, gray, or green colors.
Types of women's shoulder bags
The material they are made of is one way of classifying women's shoulder bags. In Binnari you can buy:
Fabric Shoulder Bags: Nylon and checkered fabrics are the two fashionable fabric types for making and designing shoulder bags. Nylon is characterized by being a very resistant technical fabric that can also be easily cleaned. On most occasions it is combined with metallic and/or leather details. Regarding wool-type fabrics with checkered prints, they are also a trend and are specially designed to accompany all kinds of warm looks in the coldest months of the year.
Leather effect shoulder bags: Synthetic leather had all the advantages and characteristics of animal skin and is also vegan, more resistant, and much easier to clean and maintain. That is why it is a material widely used in the manufacture of more formal shoulder bags.
We can also differentiate women's shoulder bags based on their size:
Medium shoulder bags: it is the most common size in this type of bag. They have enough capacity to carry everything you need on a day-to-day basis without overloading your shoulder.
Small Shoulder bags: this type of women's shoulder bag has a shorter handle or handles and tends to sit closer to the armpit.
There are also some large shoulder bags, but most would fall into the category of shopper bags.
As for its form, you will find:
Square shoulder bags: it is the most common shape of medium-sized women's shoulder bags.
Rectangular shoulder bags: small shoulder bags are usually shaped like a horizontal rectangle. Medium shoulder bags in the shape of a vertical rectangle are also common.
Rounded shoulder bags: hobo or bowling shoulder bags are distinguished by their rounded contours and flexible structure.
Shop women's shoulder bags
Buying quality bags is always a guarantee of success, but in the case of shoulder bags it is especially important, since it is a type of bag that you will use very often. A shoulder bag should be an all-terrain bag that withstands the pace of your day-to-day life, whether at work, shopping, traveling, or having a meal with friends.
Quality, we always say, is noticeable above all in materials and finishes. And ensuring that both are up to par is one of the obsessions of our brand. Binnari shoulder bags are subjected to all kinds of tests and strict control in the manufacturing process to ensure that they are resistant bags. Bags that will accompany you for several years without letting you down when you least expect it.
Another of the hallmarks of Binnari women's shoulder bags is the style. Our bags always ooze an unmistakable style of their own and, what is more, they also adapt each season to the latest trends in terms of materials, finishes, design, shape, or colors.
If you need to buy women's shoulder bags, bet on Binnari bags. Bags that you can trust and that will accompany you in your day-to-day life, enhancing any outfit and that will become wardrobe essentials that you can use for many years.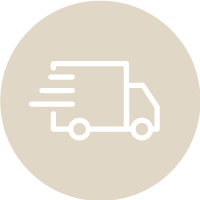 Free shipping
Free shipping for orders over €30 in Mainland Spain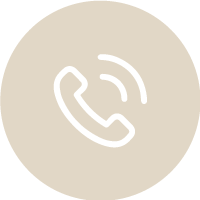 Contact uS
Monday to Thursday: 8h – 17h
Friday: 8h -13h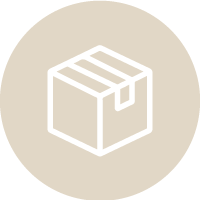 Free return
If you are not satisfied with your order, we will pick it up anywhere you tell us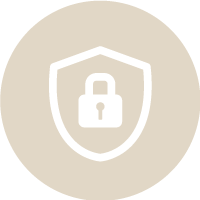 Secure Payment
Secure payment and data protection guaranteed