Match your best looks with our fashion accessories. You know that the little details make the difference. Stand out with our elegant, stylishly and design accessories.
Belts, wallets and accessories of all types for woman and man, which match perfectly with your Binnari handbags.
Are you looking for fashion accessories as elegant as practical? We can help you with that. In Binnari you can buy fashion accessories as belts or wallets in order to improve and complete any outfit and furthermore practical accessories like thermal bottles, which will be essential in your day-to-day.
The best fashion accessories are those that perfectly combine quality, style and practicality. Accessories that you can combine with different looks and combine with our handbags in order to complete the best outfits, both formal and informal.
Fashion accessories: how to choose them
Fashion experts say that accessories are as important as our clothes, or even more. That's the reason why it is essential to know how to choose and buy them in order to get the most out of your wardrobe.
There are some key that you should keep in mind when buying fashion accessories:
The use that you are going to give it: We all have fallen in love with a fashion accessory, and we have bought it without taking into account the real use that we were going to give it. But that's not ideal. To stop and think about the needs or desires that we have and how each accessory fits with them it is a much better option. In this sense, it is always a safe bet to opt for quality accessories, and to the extent possible, atemporal, that go with different outfits.
Quality: We never get tired of repeating it. Betting on quality is always a synonymous of success. In Binnari, we are obsessed with offering quality accessories that meet the highest expectations and that is why we put all our accessories through a multitude of tests. In addition, they are made just with the highest quality materials.
Style: Even the most basic fashion accessories can ooze style. We encourage you to buy accessories with their own personality, apart from elegant, and that add some value to any look, whichever it may be.
Practicality: Fashion accessories, just like bags, must be practical and comfortable. After all, they are articles with a very specific utility and must fulfill it perfectly. It is useless to get pretty accessories if they are not up to the task regarding utility and practicality.
The best fashion accesories
In Binnari you can buy men's accessories like:
Men's belts: Without a doubt, it is one of the fundamental accessories for men. Do not settle for any belt, choose our men's belts made with the most resistant materials, and designed with elegance and style. Atemporal belts that you will wear every day, as they combine with all kinds of pants and that will remain intact for years. Leather belts in the most practical and versatile shades that you will exploit.
You can also buy women's accessories such as:
Women's wallets: A good handbag deserves a good wallet. Clutch bags are such practical and useful accessories that it is impossible to do without them. Match your handbag with your wallet or purse or go for different styles to add a note of contrast. It's up to you. Whichever Binnari women's wallet or purse you choose, you will know that you are betting on quality, durability, and versatility.
And you can buy unisex accessories like:
Reusable Water Bottles: Our reusable thermal bottles fit in any men's or women's bag or backpack, and they keep your drinks hot or cold for at least 24 hours. Enjoy your favorite drinks at any time of the day with this accessory as beautiful as practical.
Why Buy Binnari Fashion Accessories
Binnari is a brand specialized in the manufacture and sale of fashion accessories for both women and men. Most of our production is focused on handbags and backpacks, but Binnari is much more than just bags. Offering you all kinds of accessories and fashion accessories that match with our bags and with your best outfits is one of our main goals and we are proud to fulfill it with flying colors.
In this section you will find fashion accessories for men, such as our famous men's leather belts.
Belts made with the highest quality leather and designed to be as elegant as practical and versatile. In addition, you can buy women's or men's wallets and purses made of different quality materials that are durable and easy to maintain. Wallets in which you will carry all your cards, coins, and bills, perfectly organized and safe. Purses that you can open and close dozens of times a day without them going to be damaged. With resistant closures or zippers and compact designs so that they take up as little as possible, but with the greatest storage capacity.
In addition, in Binnari, we are always looking for new goals and we have taken on the challenge of leaving textiles and leather goods to launch a collection of bottles that are as beautiful as practical. Thermal bottles that conserve both heat and cold, at the same time, that they are light and compact. The best complement or accessory to carry water, soft drinks, coffee or infusions in your bag, and keep them at the desired temperature for at least 24 hours.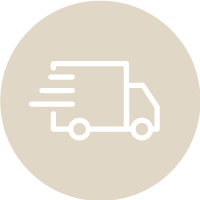 Free shipping
Free shipping for orders over €30 in Mainland Spain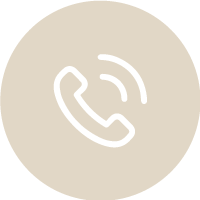 Contact uS
Monday to Thursday: 8h – 17h
Friday: 8h -13h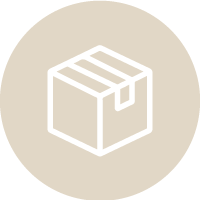 Free return
If you are not satisfied with your order, we will pick it up anywhere you tell us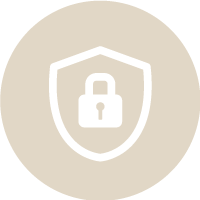 Secure Payment
Secure payment and data protection guaranteed