The comfort of a backpack together with the style of a Binnari bag? Of course. Binnari women's backpacks offer you an extra capacity, maximum comfort and versatility with the unmistakable style of Binnari bags. Bag-backpacks that you could place in different positions, available in a wide variety of shades and matching with all kinds of casual looks.
if we talk about comfort, undoubtedly the backpack is the greatest. Carrying the weight distributed on the back between the two shoulders is much more bearable and comfortable.
Until a few years ago, the backpack was a purely sporty accessory, too informal for most of our daily looks. Luckily, this idea has changed, so that we can buy women's backpacks nowadays with a style very similar to that of bags, elegant and discreet, which are perfectly combinable with most daily or work clothes.
In Binnari we are firmly committed to casual but stylish women's backpacks. In fact, we include them in all our collections with models that follow the same line as our bags.Have you already seen the bag-backpacks from our new collection? They are as comfortable as they are versatile and combinable. Authentic wardrobe funds to take with you everywhere.
Women's backpacks: features and benefits
Backpacks are the most practical and comfortable bags that exist and, with the sophisticated and stylish designs that you will find in Binnari, you could carry them in a thousand ways and match them with all kinds of looks, as long as they are not excessively formal.
Among the advantages of women's backpacks, are the following:
They are healthier: Health experts agree that carrying the weight on your back and supported by both shoulders is the healthiest way to carry it. This is so because the weight is distributed equally on both sides of the body and because we maintain an upright and straight posture. However, with shoulder bags, we tend to lean to the side where we carry the weight, which can lead to spinal problems if we are not careful.
They are more comfortable: a backpack is the most comfortable type of bag, since when carrying it we keep both hands free and we can move both arms completely as we please. In addition, it is also much more comfortable to carry the weight distributed on the back.
They are more practical and spacious: Women's backpacks or women's bag backpacks usually have more capacity than bags, since by carrying them on the back we will not feel the load as much and we will be able to support more weight. In addition, they usually have numerous pockets, zippers and compartments that allow us to better organize all our belongings.
They are very versatile: A casual and stylish women's backpack, as the ones you can find at Binnari, will serve as the perfect accessory on countless occasions, such as going to work, shopping, going for a walk, hiking, or traveling. They are also the ideal bag for mothers, since they allow you to carry wipes and all kinds of accessories that are needed for babies or small children.
Women's backpacks: how to wear them
The most common, comfortable, and classic way to carry a women's backpack is to hang it on your shoulders from its two handles. However, Binnari women's backpacks will allow you to carry them in many other ways, since they have different types of straps and handles to carry them as a backpack or as a bag.
Regarding the most suitable occasions and outfits to wear a good casual women's backpack, we must bear in mind that backpacks combine with all kinds of looks, as long as they are not excessively formal or festive. They combine in a great way with dresses and skirts. Use them to carry everything you need to go to work, to go shopping or to go on an excursion or a trip without missing a thing.
Bag-packpacks: the most versatile
Backpacks are versatile, but bag backpacks are even more so. This type of bag backpacks that you can find in Binnari are characterized by the fact that they have different types of straps or handles of different lengths, so that you can carry the bag backpacks in different ways. In this sense, you will have a backpack and bag in the same complement.
Some backpacks become handbags thanks to their short handles. In other models, the two long straps can be reconfigured to be worn over the shoulder or even across the body.
The best casual women's backpacks
The best casual women's backpacks are those that you can wear on different occasions and with different outfits without clashing. They are casual backpacks, but with a style that makes them appropriate to take to work or when you are dressed up.
Binnari women's backpacks are all terrain backpacks, as they are made with the most resistant materials. This means that you can use them daily without deterioration. We like to pay attention to all the details and check the strength and safety of closures and zippers.
Buying Binnari women's backpacks is buying a backpack bag or backpack bag that you can use on almost any occasion in your day-to-day life. Versatile women's backpacks that adapt to a multitude of situations and exude style and good taste.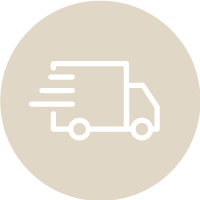 Free shipping
Free shipping for orders over €30 in Mainland Spain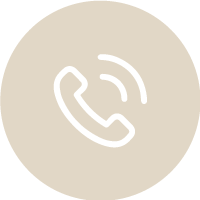 Contact uS
Monday to Thursday: 8h – 17h
Friday: 8h -13h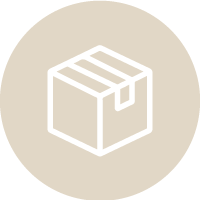 Free return
If you are not satisfied with your order, we will pick it up anywhere you tell us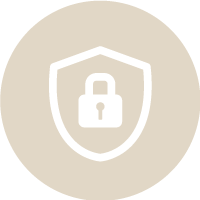 Secure Payment
Secure payment and data protection guaranteed