Do you have an event? Bet on your party bags to bet the perfect look for the occasion. Elegant, sober and timeless dress bags or fantasy bags that will become the center of attention.
There is no doubt. Party bags are one of the most important elements of outfits for special occasions. A dress bag can make you the center of attention for better and for worse. Combining it perfectly with the chosen model is an art.
At Binnari you can buy elegant and timeless dress bags, in very combinable tones, which will become your wardrobe for parties and events. And you can also buy original, daring, and surprising party bags that will become the fundamental piece of your outfits on special occasions.
Party bags: how to choose them
If you have an event in sight, the best thing is that you start thinking about the outfit that you are going to wear as soon as possible, and this includes choosing both the clothes and the accessories in advance. A very common mistake is to focus on the dress or suit and leave the bag or shoes for the last minute. If you do this, you will most likely have a hard time finding the perfect accessories.
Keep in mind that every detail is important to put on a good look and even more so when it comes to going to a party. That is why we recommend that, once you have decided what clothes you want to wear, look for the right party bag as soon as possible. Ideally, you should not buy the clothes until you are sure that there is a bag or shoes that go perfectly with it.
In fact, many women prefer to buy the party bag first and then look for the suit or dress that goes with it.
It is also a good option to get a wardrobe of party or dress bags that you can then combine with different outfits depending on the occasion.
If you see a party bag that you like and that you think you are going to take advantage of, do not hesitate to buy it.
What should you look for when buying party bags?
Design and style: the most important thing when buying bags is that you feel comfortable with them. And for this it is essential that it is a party bag that you like and suits your style. There are beautiful party bags that stand out, but you may not know how to combine them with your outfits.
Event type: there are many types of events or parties. It is not the same to choose a party bag for a wedding than for a professional event.
Outfit: of course, the ideal is to have in mind the complete outfit that you want to wear when you go shopping for party bags. Or at least that you are guided by the type of outfits that you usually wear on this type of occasion. A rule that does not fail is to choose fantasy or more striking bags for more neutral outfits and neutral bags for fantasy or striking outfits.
Buy dress bags: types
For tastes, party bags. It is perhaps the type of bag in which you will find more variety in terms of colors, shapes, or designs.
The most used types of party bags are:
Clutch: the clutch, also called a handbag or purse, is a small or medium-sized bag that does not have handles. It is designed to be carried by hand. They can be hard or soft and some of them incorporate a small chain that can be put on and taken off in case you ever need to carry it on your shoulder. They are the most used party bags, available in countless finishes.
Baguette bag: the baguette bag is small and elongated and has a short handle that allows it to be carried in the hand, on the elbow or on the shoulder. It is suitable for formal and elegant looks, but not so much for parties where fantasy dresses are imposed such as weddings.
Bracelet bag: these are smalls bags that incorporate a small handle to carry them hanging on the wrist. More comfortable to wear than clutches and suitable for all kinds of events.
Regarding the finishes, party bags can be:
Fabric party bags: fabrics of all kinds, from the most sober to the most fanciful, are the perfect material for party bags. It is important to know how to combine both the type of fabric and the pattern with the dress or suit that we want to wear.
Party bags with precious stones: if you are looking for a party bag that stands out and becomes the focus of attention in your outfit, there is nothing better than opting for a jewel bag with a fantasy precious stones finish. They are bags that you can only carry-on certain occasions, such as weddings or large celebrations. And they are capable of turning a bland look into a spectacular one.
If you want to buy party bags or buy dress bags, trust Binnari. You will find bags for all occasions that will accompany and enhance your best looks.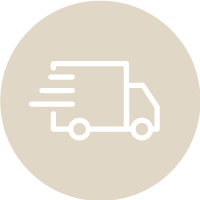 Free shipping
Free shipping for orders over €30 in Mainland Spain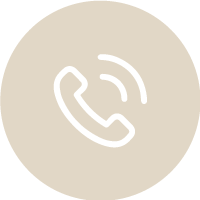 Contact uS
Monday to Thursday: 8h – 17h
Friday: 8h -13h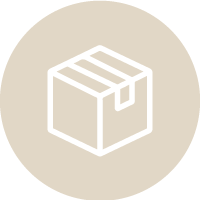 Free return
If you are not satisfied with your order, we will pick it up anywhere you tell us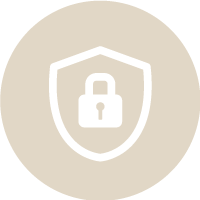 Secure Payment
Secure payment and data protection guaranteed