Get the best Binnari handbags, backpacks, and accessories at an unbeatable price in our outlet section. The handbag outlet of your dreams, where you can buy women's handbags on sale throughout the year, as well as backpacks, purses and men's bags, among other products on sale.
Is there anything better than a Binnari handbag? Yes, there is! A discounted Binnari handbag, like the ones you will find in our outlet for handbags, backpacks and accessories. A section where you can buy discounted handbags throughout the year, without having to wait for seasonal sales.
The outlet for bags made of synthetic leather or different fabrics is a paradise for lovers of quality handbags, with timeless designs that do not go out of style. The best place to find handbags at half price, real bargains at 50%.
Sale Handbags: What will you find in the outlet
In the Binnari outlet you will find a wide variety of women's and men's bags, backpacks, wallets and purses, belts and other brand accessories. All of them in perfect condition and with the same guarantees as seasonal bags and accessories.
The same quality: The handbags, backpacks and accessories that you can buy in the outlet section are exactly the same ones that we launch each season. Handbags and backpacks with the quality that distinguishes any Binnari product in terms of materials, manufacturing, details and finishes. Resistant, durable and practical handbags that will accompany you in the different situations of your day-to-day for years.
The Binnari style: Each season is different, but all of them have in common the style that characterizes and identifies Binnari handbags. We pride ourselves on making and selling timeless handbags, that adapt to trends but never go out of style. Handbags that are true wardrobe essentials. And exactly the same happens with the rest of the accessories for women and men that we make. That is why it is so interesting to buy in our outlet for handbags and accessories. You will buy the style of always and forever.
The same guarantees: of course, buying outlet handbags at Binnari has the same guarantees as buying any seasonal handbag, in terms of shipping, return and ultimately the pre-sale, sale and after-sale service.
Wide variety of models: not to find a handbag, a backpack or a purse that you like in our outlet is a difficult task here. There are many models at your disposal, and they are the most varied in terms of sizes, shapes, colors, uses and materials. There is a Binnari outlet handbag waiting for you.
Half price: without a doubt, the prices of outlet handbags and accessories are unbeatable. You can buy discounted handbags at 50%. The available models will vary depending on the stock, so we recommend that you pay attention to the section to get the best bargains as soon as we upload them.
Handbags Outlet and much more
The Binnari outlet is an outlet for handbags and much more. Not only will you find handbags on sale all year round, but you can also buy discounted backpacks, discounted purses or wallets, belts and other accessories at half price.
Sale handbags are available in different shades, shapes and sizes. You can buy shopper bags, tote bags or party bags at half price, among the many options you have at your disposal, depending on the stock at any given time.
Get now the handbag you need at an incredible price. Handbags to go to work, to go out with your friends, to travel, to go shopping or to go to a festive event. Whatever type of bag you need, you will surely find it in our handbag outlet.
In addition, you will find purses, belts and wallets at 50% off and practical multipurpose backpacks at half price in our accessory's outlet.
Leather and textile handbags Outlet
Si buscas bolsos prácticos y elegantes tienes que echar un vistazo en nuestro outlet de bolsos de piel sintética o de diferentes tejidos como la lona.
If you are looking for a practical and elegant handbag, you have to take a look at our outlet for handbags made of synthetic leather or different fabrics such as canvas.
Synthetic leather handbags have all the advantages of leather in terms of touch, appearance and finishes, but they have the advantage that they are much more resistant and easier to maintain and clean. In addition, it is a vegan and environmentally friendly material.
Canvas handbags or handbags made with different fabrics are lighter, more informal and are available in countless colors and different finishes. Without a doubt, they are handbags that do not go out of style and that add a touch of freshness to any look.
The materials we work with at Binnari are strong, resistant, and with an impeccable finish. We subject them to all kinds of tests to ensure that they withstand the rhythm of everyday life without deteriorating. In the outlet section you will find the same synthetic leather or textile bags, but at very low prices that represent a great opportunity.
If you have always wanted to buy a Binnari handbag but you had not decided until now, without a doubt, the discounted handbags that you will find in the Binnari handbag outlet are the best opportunity to get the handbag of your dreams right now at an incredible price.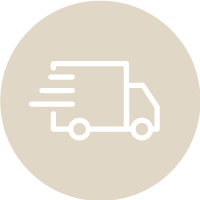 Free shipping
Free shipping for orders over €30 in Mainland Spain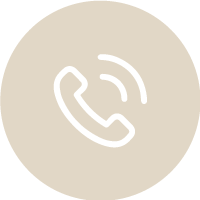 Contact uS
Monday to Thursday: 8h – 17h
Friday: 8h -13h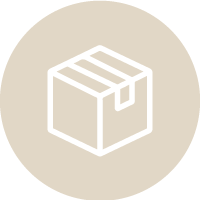 Free return
If you are not satisfied with your order, we will pick it up anywhere you tell us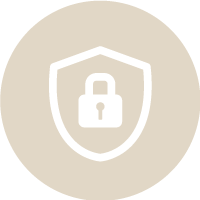 Secure Payment
Secure payment and data protection guaranteed