If you need a bag with a large capacity, practical and stylish, take a look at our women's shopper bags. You will fall in love with their design, while you will be surprised by how comfortable and useful they are. Our shopper bags go with everything, and you'll want to wear them every day.
Although shopper bags take their name from the English word shopping, that is, to go shopping, the truth is that this type of bag is used for much more than that. And it is that shopper bags are, along with shoulder bags, the most versatile that exist. They will accompany you without being out of tune in almost any occasion that takes place during the day. For the night you already know that other smaller sized bags are imposed.
One of the great advantages of women's shopper bags is their great capacity. That is why they are ideal for shopping, but also for traveling, going to work or running any errand.
Shopper bags: features
Shopper bags are large bags with two handles. These handles are usually long, to be able to carry them comfortably on the shoulder, although on some occasions they also have shorter handles to carry them on the forearm.
This type of bag is shaped like a bag or tote bag. In fact, they were born as a more sophisticated way of carrying the typical reusable shopping bags. Nowadays shopper bags have become more sophisticated, and you will find them in countless different materials, finishes and colors. Women's shopper bags are by nature informal, but as with all types of bags, you can always choose between different formal models, depending on their characteristics and design.
The main characteristic that women's shopper bags must have, is to be practical and functional. They must be comfortable to wear and combine with different informal looks, so you can get the most out of them in your day to day.
The best shopper bag is the one you wear day after day. The one in which you have all your basic personal items, and you are too lazy to take them out to put on another bag. And you don't even need to, because the perfect shopper bag is the one that combines with almost everything.
Women's shopper bags: when and how to wear them
Due to their large size, shopper bags are suitable bags to carry during the day. There are many occasions and outfits that combine with this type of bag. Choose it for:
Go shopping: Of course, the perfect occasion to show off a shopper bag is a morning or afternoon of shopping. First of all, because they are large and you can even carry some of your purchases in them. Secondly, because they are very comfortable to wear and when hanging from the shoulder they leave your hands completely free to be able to do your shopping without ties.
Going to work: The second occasion for which shopper bags are used the most is to go to work. Especially those women who do not have to wear too formal looks. Shopping bags are the best companions for the office, since in them you can carry your basic personal items, a toiletry bag, an agenda, a notebook and even a small lunch box, a tablet or a notebook laptop.
Go to high school or university: if backpacks are not your thing and you prefer something a little more sophisticated, shopper bags are the best option to go to high school or university. They are big enough to carry your folder or notebooks, the pencil case, a snack and everything you need during the day.
Go on a trip: nothing better than a shopping bag to accompany you on your trips by bus, train or plane. These bags have enough capacity to carry your mobile phone and headphones, a tablet or small laptop, books or magazines and a snack for the road. Women's shopper bags are also perfect to take with you when you arrive at your destination, as they accompany you on your visits and walks. You can carry, for example, a handkerchief, a small umbrella or raincoat, the tourist guide and the souvenirs you buy.
Going out with children: what mom has never had to use her bag to store all kinds of toys? Not to mention snacks, stories, wipes, tissues and even change of clothes. When you have children, carrying a large bag like a shopper is a must.
Regarding the way to carry them, the most comfortable thing is to carry your women's shopper bag on her shoulder to always have your hands free. Combine them with informal or semi-formal outfits and you will be right for sure. This type of bag is so versatile that you can wear it with flat shoes, with heels or even with sports shoes without clashing.
Buying shopper bags: how to choose them
No wardrobe should be without a good shopper bag. They are so practical, comfortable and versatile that you will take advantage of them for sure.
When buying shopper bags, the main characteristic you should pay attention to is quality and this is evident in the materials, finishes and design. You need a shopper bag that accompanies you throughout the day and in multiple situations without being damaged in the slightest.
You decide if you prefer a women's shopper bag made of nylon or another resistant fabric or you opt for leather effect shopper bags that always dress a little more, within their informal character.
Another aspect that is important to look at is the type of handles it has. The wider and longer they are, the more comfortable it will be to carry them on the shoulder. If the material is non-slip, much better.
Do you need pockets? Most shopper bags do not have them, but some models do incorporate them.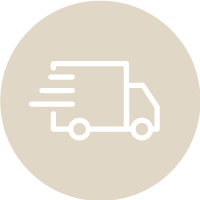 Free shipping
Free shipping for orders over €30 in Mainland Spain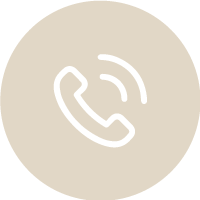 Contact uS
Monday to Thursday: 8h – 17h
Friday: 8h -13h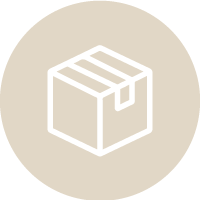 Free return
If you are not satisfied with your order, we will pick it up anywhere you tell us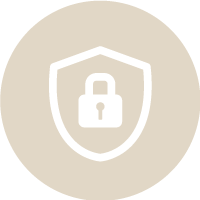 Secure Payment
Secure payment and data protection guaranteed