Crossbody bags are a must in any wardrobe: comfortable and versatile like no other, they accompany you on any day-to-day occasion. Find in Binnari perfect crossbody bags for your informal looks and also mini crossbody bags for special occasions.
Crossbody bags are comfort and versatility made into a bag. That's why few women resist having at least one women's crossbody bag in their closet.
Crossbody bags are perfect for shopping, work or even a night out with a casual look. Everything will depend on the size and design of the women's crossbody bag. At Binnari you can buy large, medium or mini crossbody bags, with an all terrain textile finish or a leather-like finish, for a more formal look.
Characteristics and advantages of crossbody bags
There are many types of crossbody bags, but they all have in common a long or extensible strap that allows them to be carried both on the shoulder and across the body.
The fact of being able to carry them crossed means that the weight is distributed. In addition, this type of bag allows you to always keep your hands free and the fastening is perfect. It is impossible for them to fall off or slip away as it happens with other types of shoulder bags.
That is why women's crossbody bags are the most comfortable to carry and the most practical. They are ideal to use in your day to day almost in any situation.
Generally, women's crossbody bags are small or medium-sized rectangular bags, but you can find them in other shapes and sizes. In Binnari you can buy mini crossbody bags and also large crossbody bags
Crossbody bag, women's bag for every kind of occasions
On what occasions can you carry a crossbody bag? In fact, in practically all of them. Everything will depend on the design and size of the handbag and the strap, which will make it a casual shoulder bag or a more formal one.
Mini crossbody bags: in recent years, mini crossbody bags have become very fashionable. These are small crossbody bags in which we can carry our basic personal items such as a mobile phone, a wallet, and some makeup. Their main advantage is that they are not bulky at all, so they are perfect to wear when we go to a party, have a drink or dance. They allow us to have our hands free and do not bother us while we move. You can also use them in your day-to-day to keep your hands free when shopping or walking.
Satchel Crossbody Bags: Satchel crossbody bags are the most common crossbody bag. They are usually medium in size and at Binnari you have them available in more informal designs with a textile finish or more formal ones with a leather effect. These medium-sized crossbody bags are a true wardrobe staple. They are the perfect size to carry everything you need and are very comfortable to wear.
Large crossbody bags: if you need a spacious shoulder bag in which you can carry your agenda or any other object of a certain size, your best option is the large crossbody bags. These bags usually have the option of carrying them with a longer or shorter strap so that they can also be hung on your shoulder without crossing them on your chest. They are the ideal bags to go to work, or to do any type of management, as long as the outfit is not too formal.
Buying women's crossbody bags: how to choose them
When buying crossbody bags, the following considerations must be considered:
Strap length: it is an important detail, since not all straps are the same and we must choose the most appropriate for our height and volume. This will ensure that the bag sits just above the hip or a little above and prevent it from being too short or too long. The ideal is to bet on a crossbody bag with adjustable straps.
Size: as we have seen, crossbody bags are suitable for almost any situation. You just have to select the best size very well depending on the use that we are going to give them.
Materials and finishes: materials are also decisive when converting a crossbody bag into a formal bag. Do not forget that leather-like finishes always dress more than textiles. If you are looking for a party crossbody bag, we recommend that you go for a crossbody bag with a thin strap or bags with a metal strap, which are very fashionable.
Versatility: many women's bags offer the possibility of carrying them in different ways, which makes them much more versatile accessories. At Binnari you will find women's bags with long removable straps and shorter handles. In this way, you will be able to carry them across the body, on your shoulder or even in your hand.
Beautiful, practical, comfortable, and versatile. This is how women's crossbody bags are. Bags with which you can go shopping as well as go to work, travel or party. Easy to carry bags that keep your hands free so you can use them in whatever you want. All terrain bags that you will find in different styles, colors, shapes and sizes to be able to carry them on any type of occasion and that complete and enhance your best outfits.
Buy your shoulder bag at Binnari and get this must-have for your collection.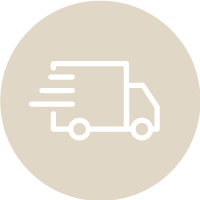 Free shipping
Free shipping for orders over €30 in Mainland Spain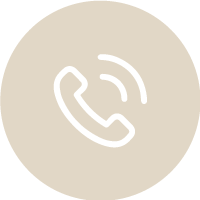 Contact uS
Monday to Thursday: 8h – 17h
Friday: 8h -13h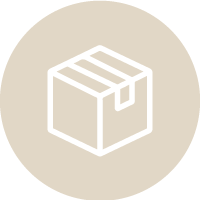 Free return
If you are not satisfied with your order, we will pick it up anywhere you tell us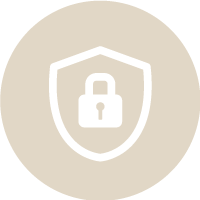 Secure Payment
Secure payment and data protection guaranteed