Are you passionate about bags? Us too. And we are convinced that there is nothing better than turning a passion into your profession. That is why we feel very fortunate to have been designing and manufacturing quality bags for women and men for more than 30 years, putting the same illusion of the first day into each new collection. And we already have a few!
Today Binnari bags and accessories are present in more than a thousand points of sale, in addition to our website, which we launched almost two years ago to facilitate access to all our products and of which we are tremendously proud.
But do you know how it all started? With three friends from Petrer (Alicante) who, barely 17 years old, met after work to make belts. Three friends who had a common passion and dream: to launch their own handbag brand. Sometimes, especially if you try hard, dreams come true. And so, with passion, dedication and effort, Binnari was born.
Do you want to know us a little better? These are some of our hallmarks:
Binnari: quality bags
Over the years we have designed and manufactured bags of many types, shapes, materials or colours, but there is always something that identifies us as a brand and that is quality.
Binnari bags are quality bags and this is achieved by always selecting the best materials in terms of resistance and controlling the entire manufacturing process, from start to finish.
At Binnari we like our bags to be beautiful, but we also make sure that they will last for many seasons. They are bags that you can open and close a thousand times without damaging the zipper, bags that you can take to work, shopping, traveling or wherever you want without fear that they will be damaged by the slightest touch. Bags, in short, to live them to the fullest.
Binnari: designer bags
Designing bags and accessories every season is the most creative part of our profession and we are passionate about immersing ourselves in the search and combination of different materials and shades and in the design of bags of all shapes and sizes.
When we design our bags we always have several goals in mind: comfort, versatility, innovation and beauty.
We love to surprise you with each new collection and make sure that you will always find exclusive and unique designer bags, with our personal stamp but always adapted to the trends of the moment. Beautiful, practical and comfortable to wear bags that adapt to your pace of life and accompany you on all your adventures.
Binnari: trendy bags
Bags are our passion and that is why we love to always keep up to date with the latest trends in terms of materials, designs, colors or shapes. Fairs, exhibitions, specialized publications, trend hunting… The goal is to always be up to date to offer you what's hot.
In this way we manage to launch collections with trendy bags, which are fashionable or even anticipate it and set style, without losing our essence.
However, following trends does not imply that our bags are one-season bags. Some of our bags are authentic wardrobe essentials that you can wear season after season without clashing with almost any outfit and without going out of style.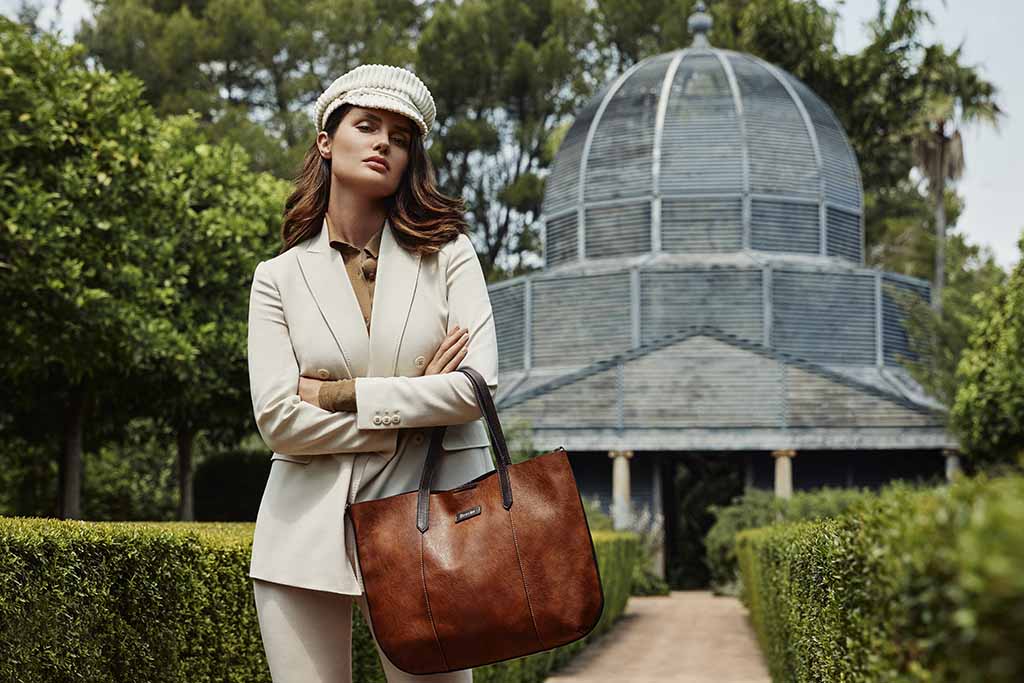 Binnari: bags for every occasion
We know that each occasion requires a different type of bag and that is why we strive each season to launch very rich and varied collections in which you have at your disposal shopper bags, crossbody bags, handbags, shoulder bags, party bags and backpacks. of design. Binnari bags accompany you in your day to day and in all kinds of situations.
Men's bags are gaining more and more ground and are also very present in all our collections, as well as accessories: wallets, bottles and, of course, belts.
All this is Binnari. And much more. We are passionate about bags and we are delighted to share our passion with you, from this blog, from our website and through our social networks, our telephone numbers or contact forms.