If you like to keep up to date with the latest trends in bags, this is your section. Get hold of the latest novelties in bags and accessories and show them off before anyone else. In the News section, you will always find our latest additions.Season bags and perfect accessories to accompany your best outfits.
Do you like handbags? We recommend that you keep an eye on our new handbags and accessories section, as we update it frequently to include the latest seasonal items. Handbags and accessories fresh from the factory following the latest trends so that they are compressed and released before others.
Check the news section is the fastest and easiest way to keep up to date with the latest additions to the Binnari handbags and accessories. Ideal for Binnari men and women who want to be up to date with the latest news from the brand.
News in handbags and accessories
What will you find in the Binnari news section? The women's and men's handbags, backpacks, and accessories that we have just added to the collection.
Novelties in women's bags: don't miss out on the latest in women's bags. All kinds of trendy women's handbags that have just been released.
Novelties in shopper bags: if you want to buy trendy shopper bags, take a look at the new items section.
News in shoulder bags: shoulder bags are so comfortable and practical that it is always good to get one (or several) each season. Don't miss the news in Binnari shoulder bags.
Novelties in party bags: if you have an event or celebration coming soon, in our new party bags you will find the most up-to-date, stylish, and fashionable party bags of the moment.
Novelties in handbags: treat yourself and buy a modern and trendy handbag. You have them all in News.
Novelties in shoulder bags: you already know that shoulder bags are so versatile that they can be worn in almost any situation, as long as it's not overly formal. That is why it is convenient to get a few each season, like the ones you will find in our novelties.
Novelties in men's bags: Men also want to be aware of what's new in men's bags to always be up to date and get the best designs and styles. The best place to not miss anything is the News section.
Novelties in backpacks: Women's backpacks also adapt to trends each season. Discover them all in News.
Novelties in accessories: belts, wallets, purses, bottles… There are many accessories that we add to the Binnari catalogue each season. Always in combination with the bags and backpacks of each collection.
Trendy bags with the Binnari hallmark:
In Binnari we like to keep up to date with the latest trends and novelties in bags and accessories for women and men. Every year we launch several collections that take these trends and adapt them to the unmistakable Binnari style.
The handbags of each season interpret fashion in terms of:
Materials: you already know that in Binnari we work with top quality leather, synthetic leather, and textile materials. Each season, trends mark the preference for a certain finish, pattern or details, that determine the choice of one or another material, always with the highest quality and resistance, which are two of our maxims.
Colors: we love to explore and to incorporate the new trending colors of each season. In our novelty handbags you will always find classic and timeless colors that go with everything, and also the most daring and original colors that are most in fashion.
Shapes: whether round, square, rectangular or with geometric shapes of any kind, you will surely find a representation of the most demanded shapes in our new handbags for women and men.
Sizes: The size of the handbag is often determined by the utility that is going to be given to it and by personal tastes, but it is undeniable that sizes also adjust to trends and novelties. Some seasons, large handbags are more popular, whereas other seasons, small handbags are the most desired novelty.
Styles: In Binnari we are up to date with fashions and trends, but we always maintain our own unmistakable style that adapts to different designs and seasons without losing its essence.
If you like Binnari handbags and you also enjoy wearing the latest in bags and accessories each season, keep up to date with our news. Handbags and accessories with the latest materials, shapes, styles, sizes or finishes and with all the guarantees and quality of Binnari.
Handbags and accessories for trend hunters
Are you a trend hunter? Do you like to always be up to date and keep up with the latest in fashion and style? Without a doubt you have to follow the news of Binnari handbags and accessories. A section designed for those who, like you, want to be the first to discover what's on and show it off.
Don't get lost among dozens of different models and get to the point. Discover the latest additions in new handbags and accessories. A section that is always up to date, like you, and where you will always find new items, fresh from the factory.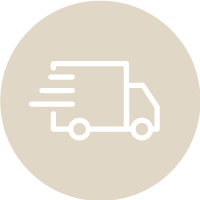 Envío gratis
En Península a partir de 30 €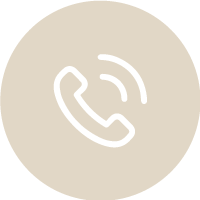 Soporte telefónico
De lunes a jueves de 8h a 17h y los viernes de 8h a 13h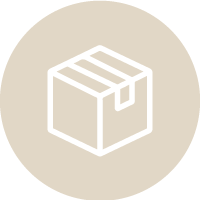 Devolución gratis
Si no te convence recogemos tu pedido donde nos digas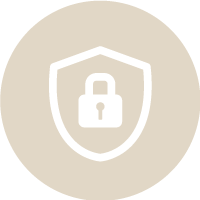 Pago seguro
Pago seguro y protección de datos garantizada