Comfort, style, strength, and versatility are the key features of Binnari men's bags. Travel bags, backpacks, shoulder bags or toiletry bags that follow your pace of life and adapt to any circumstance. The best accessory to carry everything you need on your getaways, at work or in your leisure time.
As specialists in bag design for more than 30 years, we have experienced first-hand the constant increase in demand for men's bags. Some time ago men decided to bet on the comfort of always carrying a man's bag or backpack to keep their possessions safe and say no to pants pockets, jackets or crowded and warped coats.
In addition, when buying men's bags, both young and old are very clear that one of the qualities to look for is the design according to their style. A men's bag or backpack reflects your tastes and personality and is one more accessory that helps complete any outfit, either sports, festive or for work.
Undoubtedly, resistance is another of the important characteristics when selecting and buying men's bags. And it is that, although there are many men who have several bags in their dressing rooms or closets, the truth is that they still tend to bet on off-road bags that can accompany them in different situations of their day to day without clashing. Bags that are authentic wardrobe essentials and that last for years without going out of style.
That is why men's bags must be resistant and versatile. And for this it is necessary to pay close attention to the quality of each men's bag or backpack. The materials, the finishes and the details at the end make the difference. And men know it. Better to invest in a versatile men's bag that will last you several years instead of letting yourself be carried away by passing fashions and men's bags that will not hold up to your daily rhythm.
Men's bags: main types
At Binnari you will find different types of men's bags that adapt to different situations in which you will need more or less storage space for your things.
Men's travel bags: Our men's travel bags are the perfect companion to take on your getaways, both leisure and work. It is the ideal size to fit the clothes and personal items you will need for a few days, and you will not have to check them in. Their sober style and the fact that they are part of men's bag lines with different matching bags make Binnari travel bags very versatile, elegant, and practical.
Men's shoulder bags: shoulder bags are among the favorites of most men for their day-to-day. They are the perfect size, neither too small nor too large, to transport everyday personal items and not overload us with weight. In addition, they are very comfortable to wear as they are crossed on the chest.
Men's toiletry bags: toiletry bags are the perfect complement to men's travel bags. The best way to carry personal hygiene products organized and stylish. Buy them matching for a sleek, professional look.
Discounted brand bag
Some advice: if you are looking for the opportunity to find a discounted brand bag, stay tuned for our offers and visit our outlet section, because you will find Binnari brand men's bags at even more incredible prices.
Men's backpack: all terrain accessory
Men's backpacks deserve a separate chapter because they are, without a doubt, the most sought after and desired. The comfort offered by men's backpacks is unmatched, since you can comfortably carry them on your shoulders with their two handles. In addition, they have a higher capacity than most bags. In them, you can carry your personal items, such as your mobile, keys or wallet and, also, include books, notebooks, or even small laptops.
Many men look for an elegant and sober men's backpack for their day-to-day, far from traditional sports backpacks. And it is that men need backpacks that do not clash in more serious or elegant environments. It's about finding a balance between comfort and style in order to find the perfect backpack: the one that you can take anywhere. Even to work.
This type of elegant, sober and practical men's backpacks are the ones you will find at Binnari Project. Medium-sized backpacks with basic colors such as black, brown or navy blue and impeccable finishes. Backpacks that you can take for a walk, to the office, on a trip or shopping. Backpacks, in short, that accompany you in your day to day without clashing in any space or occasion.
Buy men's bags: put them together
Did you know that at Binnari you will find different lines of men's bags to wear them all together? You choose the design and color and you can buy fully matching travel bags, shoulder bags, toiletry bags and backpacks.
The lines of coordinated men's bags are ideal for businessmen who travel often and want to always be impeccable on their work trips, combining their outfit with their travel bag, shoulder bag, toiletry bag and even backpack.
More and more men use bags, and more and more men know very well how to choose the bags they buy. Are you one of them? At Binnari you can buy comfortable, stylish, resistant, and versatile men's bags and backpacks that accompany you and make your day-to-day life easier.
The quality, the finishes, the details of the men's bags obsess us. We are demanding because we know that you are too. Binnari bags for men are bags you can trust.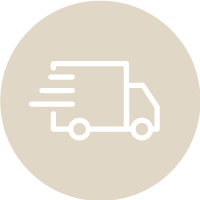 Free shipping
Free shipping for orders over €30 in Mainland Spain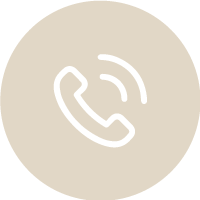 Contact uS
Monday to Thursday: 8h – 17h
Friday: 8h -13h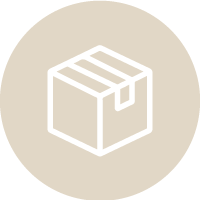 Free return
If you are not satisfied with your order, we will pick it up anywhere you tell us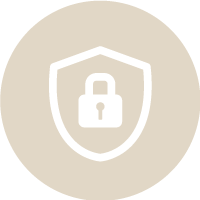 Secure Payment
Secure payment and data protection guaranteed