Christmas is just around the corner and endless doubts and questions come back to our minds. And the fact is that Christmas gifts are always a real headache: I gave him this last year or the year before, he already has this, he's not going to like it… And in the end we end up giving the typical thing: socks, slippers, or pajamas. But this year we don't want that to happen to you, this year has to be different, we have to give something that can be used on a daily basis.
In the end, the easiest and simplest thing is to think about the personality of the person to whom we are going to give a gift, their tastes, their style, how they dress during the week and how they dress on the weekend… This will reduce the range of gift possibilities, leaving it in essential gifts and based on your tastes, something with which we will be right for sure.
Today we want to give you some ideas of essentials based on different looks and personalities. We are sure that giving away accessories is a sure hit, especially if it is a bag, since it is an essential that we all use in our day to day.
Next, we help you to know how to choose the bag for the perfect gift: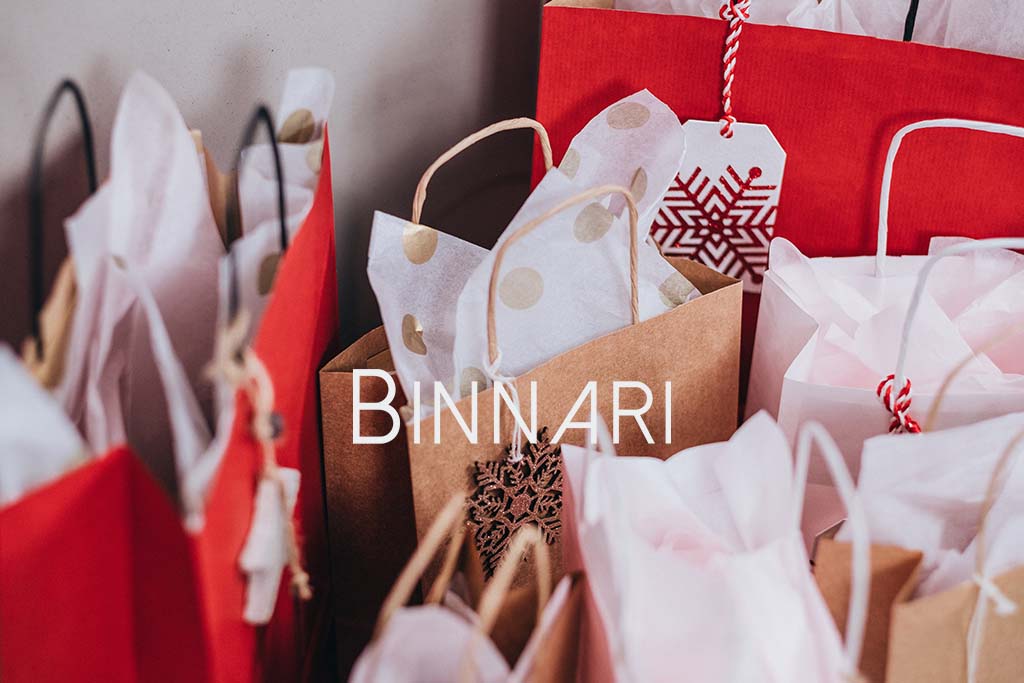 Shopping bags: ideal to use as an office bag or as a university bag
Shopper bags are comfortable and effective bags. If we have to go to the university or the office every day, we need a spacious bag in which to put all our things, our essentials to spend the day at the office or at the university.
As we already know, the most characteristic feature of shopping bags is their large size and ample space, which is why they become an ideal gift to use as an office bag or a university bag. We will have the ideal capacity to carry our computer, tablet, agenda, bottle of water, a folder and anything else we need to face our day to day.
We leave you some of the shopper bags with the ideal size for those off-road women who need a bag with a large capacity:
Shoulder bags: ideal for day to day or for the weekend
Mini crossbody bags, normal size crossbody bags, mid-size crossbody bags to slightly larger crossbody bags; simple and basic crossbody bags for our day to day to elegant and sophisticated crossbody bags for the night or a special occasion. Without a doubt, the range of possibilities, sizes, styles and designs that a crossbody bag can offer us is enormous. Crossbody bags are one of the most practical, functional and timeless bags of all seasons due to the combination possibilities they offer, and above all, they are very versatile.
Crossbody bags are one of the most practical, functional and timeless bags of all seasons due to the combination possibilities they offer, and above all, they are very versatile.
Crossbody bags are more than an essential: WE ALL have different crossbody bags for different occasions, as it is a more than necessary bag for any look.
During the week there are some who prefer to carry only what is really essential: keys, wallet, mobile or handkerchiefs. And with those essentials, they spend their day to day from top to bottom, with its ups and downs.
There are also those that on the weekend rely on a more formal shoulder bag to go out for lunch, dinner or a walk.
And it is that crossbody bags, depending on the design they have, can offer a more casual touch to your look or a more sophisticated touch. It will also depend a lot on the size: a small crossbody bag adds extra elegance to your look and a medium-sized crossbody bag adds a more casual touch to your look.
In order to help you find the perfect crossbody bag, you can stop by to see Binnari crossbody bags that are trending:
Backpacks: ideal for non-stop days
If you have many doubts, the best option is to give a backpack. The backpack is a basic, carefree, comfortable, casual and very versatile accessory.
Backpacks with a simple design and available in different colors also provide us with a wide range of possibilities, but above all we are left with their functionality and comfort.
Binnari backpacks are based on trends, on good design, on different materials and fabrics, with different colors so that you can choose the one that best suits your style. They have a casual style and are resistant to withstand the ups and downs of your day to day.
How about giving one of our Binnari backpacks as a gift?
Shoulder bags: the most practical bag for everyday use
Go shopping, to the cafeteria, to the bank, for a walk… We need a comfortable bag that allows us to carry what we need and that is very comfortable when wearing it. And without a doubt, one of the best types of bags to carry comfortably all day is the shoulder bag.
Shoulder bags are characterized by having a medium size, which will allow us to carry our essentials and still have a little space left over in case we need to put more things. They can have both one and two handles, ideal for carrying it over the shoulder.
Binnari's shoulder bags follow fashion trends. Although it is true that this type of bag is usually more common in older women, due to the ups and downs of their day to day.
What do you think of our shoulder bags?
Men's bags: increasingly necessary
Men's bags are a trend and are increasingly necessary. Men used to carry all their essentials in the pockets of their pants or jacket, but more and more people are opting to carry them in a bag and thus also complement their look.
At Binnari we have a selection of men's bags that we consider essential, made of nylon, comfortable and practical. We will find shoulder bags, backpacks, travel bags or toiletry bags.
Take a look and give them a good surprise this Christmas!
After everything we have taught you, there is no doubt that bags and backpacks are an essential gift that you will surely not fail with. Do you dare to give a Binnari bag?